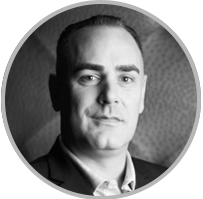 Mark Paynter
Business Consultant (ICT),TerPay Security Advisors
Mark has been a consultant and technical sales person in the security industry for 15 years and has extensive experience in visitor management, access control, identity solutions and biometrics. His expertise also extends to other physical and electronic security practices and systems. This includes best practices for armed response, close protection, crowd control and guarding, as well as extensive knowledge and expertise in digital loss control and security solutions such as CCTV systems, electronic access control systems, visitor management systems etc. Mark has dual South African and British nationality and has worked internationally as well as in South Africa. Mark is passionate about evolving technology and innovation and also has a vested business interest in digital marketing and search engine optimisation best practices.
---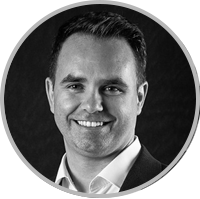 Nicolas Garcia
Sales Director (Biometric Terminals), Middle East & Africa, IDEMIA
Nicolas is the Sales Director for Biometrics Terminals in IDEMIA, leading the business in the Middle East and Africa region.

He first moved to South Africa at the beginning of 2000s where he worked as IT Manager for the French Embassy's Trade Commission in the country. Shortly after, he was recruited to join IDEMIA South Africa in 2004, then known as SAGEM South Africa. Through his 18years, Nicolas held several leadership roles within the company such as Technical Manager and Sales and Operations Manager, where he grew IDEMIA South Africa's biometric terminals business.

An expert in the topic of biometric access technology, Nicolas also penned a book explaining the technology terms to the common man on the street. Nicolas is married with three children and currently based in Abu Dhabi, United Arab Emirates.
---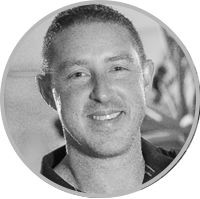 Leor Flaum
Technical Director, Veracitech
After qualifying from Wits Technikon as an Electrical Engineer, I started my working career as an industrial security systems commissioning engineer with Aftech Systems in 1998. Our focus was in access automation systems for the mining sector, the same area we primarily focus on today; the same business, "re-invented" you could say.

In 2001 Aftech Systems was acquired by Siemens. We were incorporated into Siemens' Building Technologies division. In around 2003 I was appointed as the head of engineering for the division.

In 2015 I founded Veracitech Group. In 2016, my business partner and fellow owner/director, Alvin Flaum joined the business. Today we have managed to grow the business into a medium sized organisation with approximately 50 employees with a footprint in Gauteng, North West, Limpopo, Western Cape, Namibia and Botswana.
---